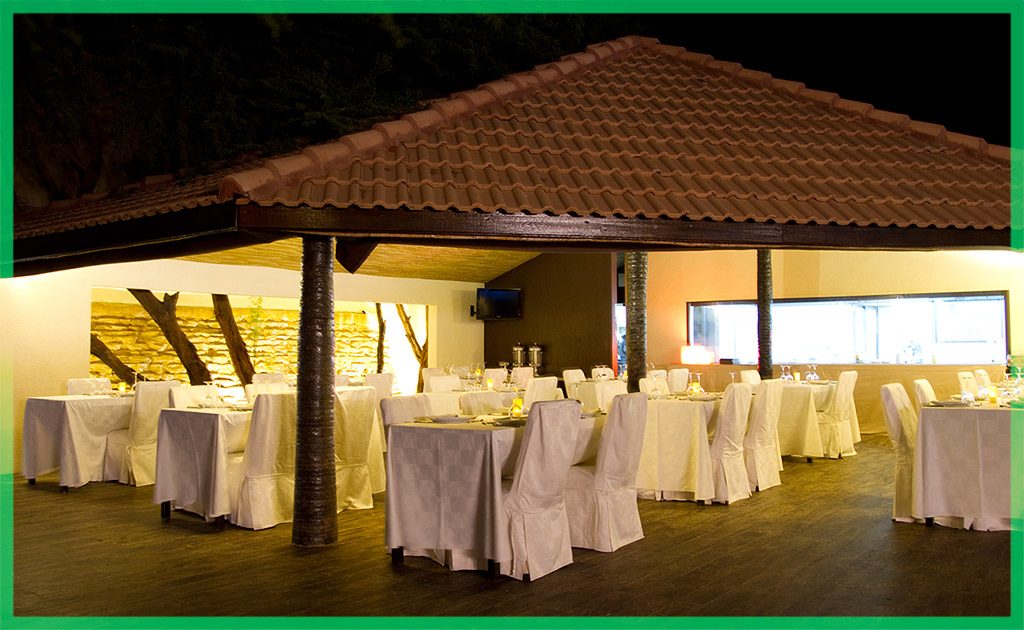 With a capacity for 60 people, L'Orchidée restaurant borders the central pool and the beautiful palms and date palms garden.
The waterfall that ambiences the restaurant plunges you into an atmosphere of serenity and relaxation. A crystal kitchen allows customers to observe the preparation of each dish.
· Breakfast: 7.30 > 10.00 hr
· Lunch: 12.00 > 15.00 hr
· Diner:19.30 > 23.00 hr
· Open to the general public
· Correct dress required
Romantic by nature. The bamboo symbolizes, among other things, serenity, peace and elegance. These are the pillars that has inspired the creation of Le Bambou restaurant. Designed for large events, conferences, weddings. The perfect place for an unforgettable evening.
· Breakfast: 7.30 > 10.00 hr
· Lunch: 12.00 > 15.00 hr
· Diner:19.30 > 23.00 hr
· Open to the general public
· Correct dress required